We love Coffee lovers, and so should you. Especially when it comes to buying gifts. They're easy to shop for because if the item is related to coffee you can be sure they'll love it!
You can grab gifts for them in all type of categories. From clothing items like T-Shirts, Pajamas, and even house slippers. There's even a gauntlet of home decorations themed around coffee like tin signs, throw blankets, clocks and more.
So in short, shopping for that special coffee lover is an easy endeavor, but out of all the options there are three excellent choices you should consider that we'll cover here to get you well on your way to impressing the Coffee Connoisseur in your life. One such gift you can gather is a collection of specialized coffees that they aren't likely to find on the shelf at the local grocery store. 
Every coffee fan has particular blend that they prefer, however they're constantly looking to find new brands they haven't yet had.
You can find a wide variety across the internet with a little research and of course don't forget to pop into our little shop and pick up a special blend from Headland Roasting Company. In fact with the wide variety of choices with H.R.C. you could put together a whole gift basket alone if you wanted to forego variety in Brand. Either choice will surely be welcomed by the lucky coffee lover.
A second gift just for coffee enthusiasts are mugs. In this category, you can find a huge selection of presents. There are regular "around the house" cups, traveling mugs that you can take with you on the move as well unlimited themed mugs covering everything from their favorite sports team to their favorite pet. If you want to take the gift to the next level purchase a customized mug just for them.
Another great choice are the heated thermos type mugs that plug into the car allowing them to keep their coffee piping hot despite taking their time to drink it while out about running erands.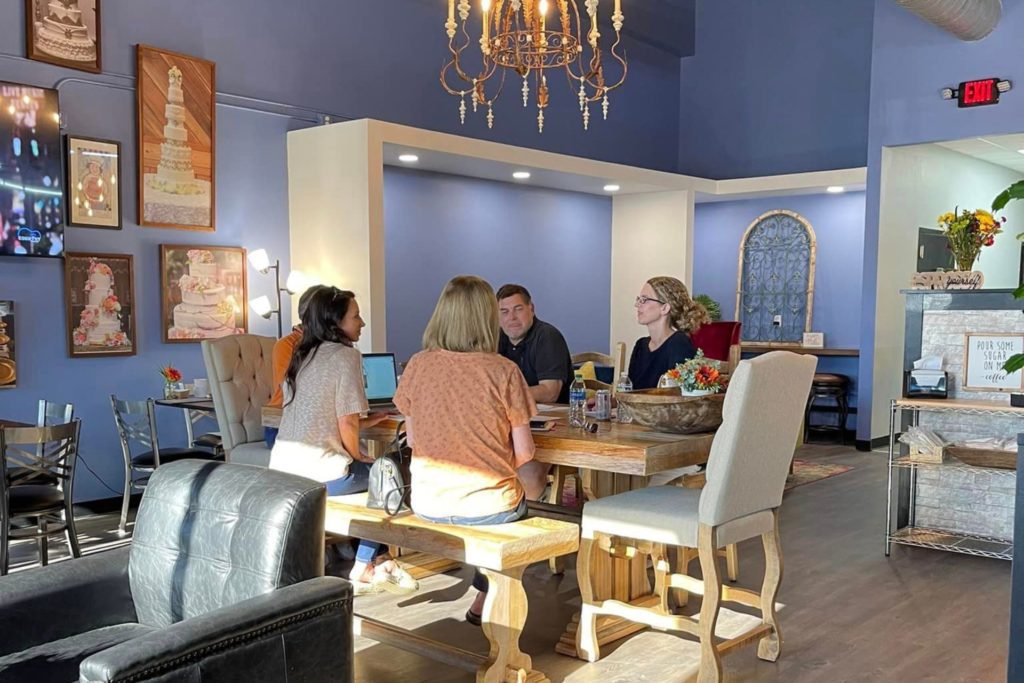 Finally, you can't go wrong with a gift certificate to their favorite Coffee Shop. Of course in our case we recommend Celebrations (both because it's ours, and because they'll love it). Of course the best gift of all is actually taking them to that coffee shop, sitting down and spending some quality time catching up. In the end the heart behind the gift is more important than the gift itself so you can't go wrong if it's given with love!